Rev James Bamber
Sunday 27th September 2020
Dear Friends
I wonder if you know what words are inscribed inside the clock room of Big Ben? 'All through this hour Lord be my guide and by Thy power no foot shall slide.'
They are words which serve as a good reminder of our constant need for God's guidance something which the author of Psalm 25 recognises — 'Show me your ways, O Lord, teach me your path: guide me in your truth and teach me, for you are God my Saviour, and my hope is in you all day long.' Psalm 25: 4 — 5.
These verses remind us that no matter how long we have been on the journey staying teachable is key — whatever life is presenting us with just now the invitation is to continue to wait on God with dependent faith. Relying on God's help can be at the forefront of our minds at the beginning of a day but getting out of bed all sorts of distractions and demands can lead our attention away from him — the challenge is to continue to live praying — 'Keep guiding me Lord moment by moment.'
In Him we have all we need if only we stopped and recognised it. In a spoof advert modelled on the film Castaway a delivery driver knocks on the door of a house and when the lady answers it, he explains that he survived 5 years on a deserted island, and during that whole time he kept the package safe in order to deliver it. "Thank you" she says. But he is curious about what is in the package that he has been protecting all this time and so he asks what is inside — "Oh, nothing really — just a satellite telephone, a global positioning device, a compass, a water purifier, and some seeds." All the resources he needed to be found, rescued, sustained were right there all the time and he didn't know it!
In a similar way all we need for every situation of our lives is right there for us in God. Originally the psalm was a Hebrew acrostic beginning with the first letter of the Hebrew alphabet and concluding with the last letter. More than a mere aide memoir this reassures all that God's steadfast love and faithful mercy extends to the whole of life's diverse circumstances. The psalmist reminds all that amidst the whole of life's experience whether of joy or sorrow, clarity or confusion, God provides a way through — our response is to keep trusting especially when our common sense might tell us otherwise. A prayer that has often encouraged me is: 'Lord, help me to remember that nothing is going to happen today that you and I can't face together.'
One challenge to recognising God's presence and provision, even through days of lockdown is busyness! We often want instant gratification, can be addicted to the quick fix, driven by the promise of faster and faster results with smaller and smaller waiting times. And yet as we move through autumn nature reminds us that yielding fruit takes time. In our connections with each other the things we value most too speak to us of not hurrying — friendship is not the gift of a moment — love takes time to grow. A faithful disciple from the past declares, "Never be in a hurry; do everything quietly and in a calm spirit. Do not lose your inner peace for anything whatsoever, even if your whole world seems upset." (St. Francis de Sales.)
May we seek to practice travelling slowly, listening attentively and trusting entirely.
With love and blessings,
James
Notices
Refuel - A new Evening Service on Zoom at 7.00pm launched on Sunday 6th September with Rev Nick.
A mix of modern worship and hymns. A time of testimony and guest speakers.
Please contact Rev Nick Witham by email at: nicholas.witham@methodist.org.uk for login details.
Life Group Opportunities
A brand-new online series of light Bible Life Groups on a Weds evening or Monday afternoon
EVERYONE & ANYONE IS WELCOME
Wednesday 9th September on Zoom at 7.30pm with Rev Nick
Wednesday 23rd September on Zoom at 7.30pm with Rev Nick
Wednesday 7th October on Zoom at 7.30pm with Rev Nick
Contact either Rev Nick for login details
Or
Monday 5th October on Zoom at 2pm with Rev James
Monday 12th October on Zoom at 2pm with Rev James
Monday 19th October on Zoom at 2pm with Rev James
Contact Rev James for login details.
Back in the building opportunities (booking with Church Stewards essential):
Sunday 27th September: Alconbury
Various online opportunities via Facebook, YouTube and Zoom (10.30am). Sunday Zoom login with the following details. Please contact Rev James by email at: jjamesbamber@gmail.com for login details.
You can also join the zoom service by telephone using any of the following numbers:
0131 460 1196; 0203 051 2874; 0203 481 5237; 0203 481 5240
Connecting via the telephone: 01480 200195 (Regular reflections from Nick) and 01480 597118 (listen to a devotional message by one of our Local Preachers or James anytime during the week).
'The Lord is near. Do not be anxious about anything, but in everything, by prayer and petition, with thanksgiving, present your requests to God.'
Philippians 4: 5 — 6
You may also be interested in
Calendar

'Journeying with Loss'
Saturday 3rd October @ 10:00am
Huntingdon Methodist Church

Refuel
Sunday 4th October @ 7:00pm
Zoom

'Meals with Jesus' - Life Group Opportunities
Monday 5th October @ 2:00pm
Zoom
Life Group Opportunities
Wednesday 7th October @ 7:30pm
Zoom
Latest news
Vacancy for Hospital Chaplain
Rev Helen Fyall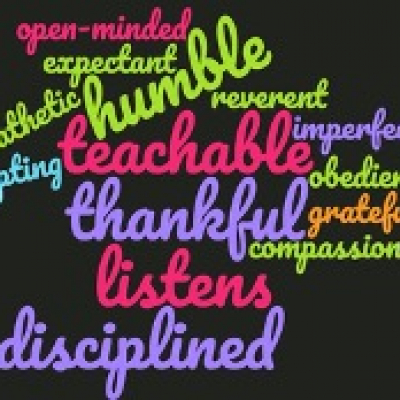 Circuit Newsletter and Worship Sheet - 27th September 2020
Rev James Bamber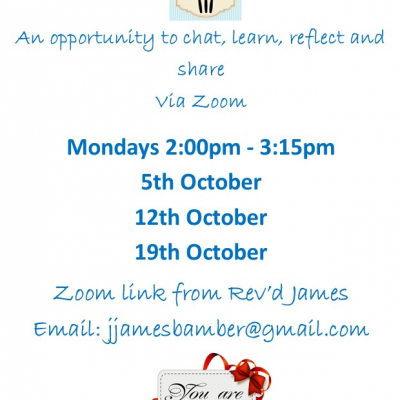 'Meals with Jesus'
Rev J Bamber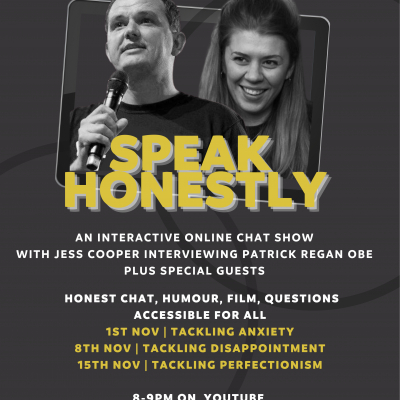 Speak Honestly
Patrick Reagan, OBE
Publications

Worship Sheet - 27-09-2020
Word file

Worship Sheet - 20-09-2020
Word file

Worship Sheet - 13-09-2020
Word file

Worship Sheet - 06-09-2020
Word file